Human Capital Investment for Growth and Productivity Improvement
Human Resource Development and Training
Supporting career development
The Sapporo Group supports proactive career development of its employees according to the characteristics of each company. These activities include training and program development.
Sapporo Holdings・Sapporo Breweries
Sapporo Breweries' vision for human resources is to develop personnel capable of creating the Sapporo Breweries of tomorrow, and of undertaking new challenges and generating results.
It shares with Sapporo Holdings a development policy that indicates "employees are responsible for shaping their own careers."
Sapporo Breweries supports the self-actualization of its employees, providing them with the tools required to carve out their own stories. It also creates opportunities for employees to teach and learn from one another and engage in friendly rivalry; in this way, they absorb new lessons and make new realizations, which they then put into practice at their respective workplaces, leading to concrete results.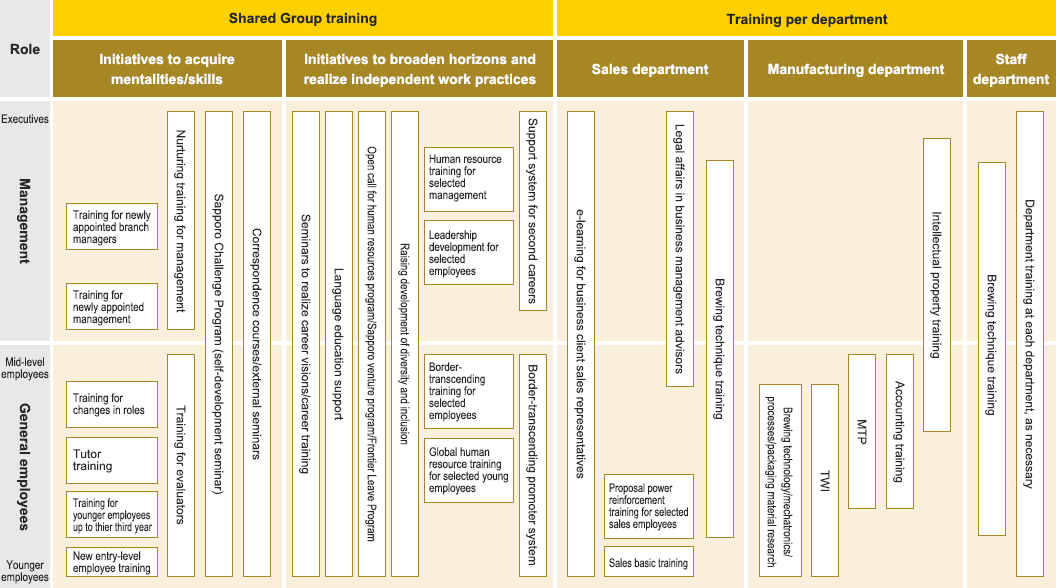 TOPICS
Received the Award of Excellence at the 4th Platinum Career Awards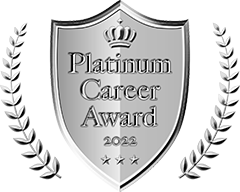 The Sapporo Group considers all employees to be "human assets" who are the company's treasure, and believes that their individuality and ability to do things are what make the brand shine. We encourage all employees to "carve out their own career" and have established various systems and frameworks that enable them to independently develop their careers while providing a wide range of learning opportunities.
In recognition of these efforts, we received an award for excellence at the 4th Platinum Career Awards*.
* Organized by Mitsubishi Research Institute, Inc. in cooperation with Toyo Keizai Inc. and supported by the Ministry of Health, Labour and Welfare and the Tokyo Stock Exchange.
Human resource training program
Sapporo Holdings
DX/IT Human Resource Development Program promotes "All Employees as DX Human Resources"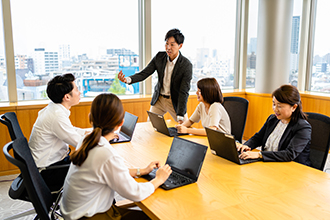 As part of our efforts to develop and secure human resources, one of our DX business environment development initiatives, we have launched the "DX/IT Human Resource Development Program" starting in 2022. This program aims to expand the number of human resources capable of promoting DX and IT projects while utilizing external educational programs, and consists of three steps.
The first "All Employee Step" targets approximately 4,000 employees and aims to develop human resources with basic knowledge of DX/IT through e-learning. In the subsequent "Supporter Step," about 500 DX/IT promotion supporters will be trained, and in the "Leader Step," about 150 DX/IT promotion leaders will be trained to improve the Group's overall strategic promotion capability by 2023.
After 2024, we plan to establish a system that enables self-driven human resource development within the company. After that, we aim to further expand our DX/IT human resources through ongoing human resource development measures, such as the formation of real and virtual communities and the creation of opportunities for post-development activities.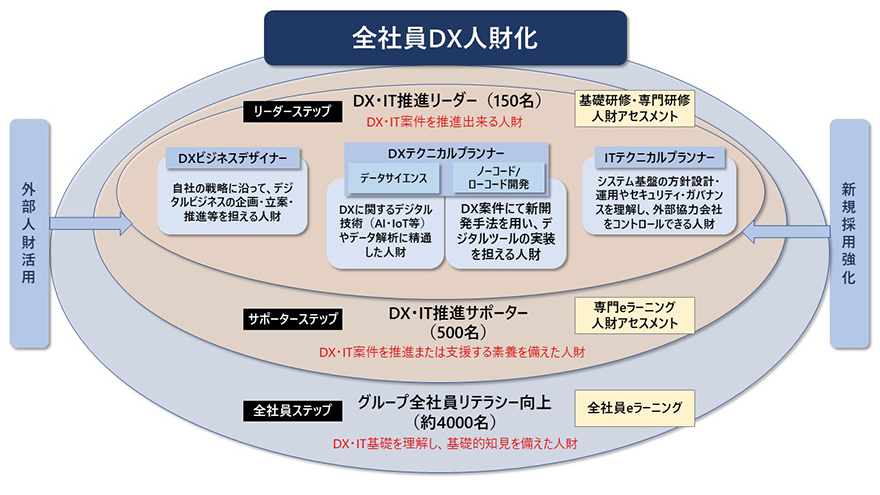 Sapporo Breweries
Formulation and operation of succession plans (succession planning)
We have formulated and are operating a Succession Plan to identify and develop human resources for the next generation of leaders.
We strive to develop them by dispatching approximately 40 people each year to management development programs and giving them opportunities for experience based on stretch assignments. Once every half year, we hold a management meeting to confirm progress and review the training plan.
New entry-level employee training with the "tutor program"
Sapporo Breweries introduced the "tutor program" in 1988. It is a new entry-level employee training program which has been handed down over the past 20 years. Senior employees in the same workplace are appointed as tutors and receive tutor training to offer detailed guidance to new employees with support from workplace managers and colleagues.
The benefits of the program are twofold: new employees can achieve peace of mind by sharing any concerns or worries they have about their job, increasing motivation and accelerating work-readiness; for tutors, too, this program becomes an opportunity for growth, as they learn guidance techniques and make new realizations through earnest teaching activities.
Once a month until the following March, new employees write reports on their learnings and any questions they may have. The tutors and superiors in turn then check and comment on each report, with superiors also providing comments for the tutor. The participation of superiors in the education process helps foster an awareness that the entire workplace is cooperating in nurturing the new employees.
These activities are also published within the in-house intranet. The status of other new employees and tutor comments can be viewed, for further motivation and mutual growth.
As the environment surrounding the company continues to change, the growth of "human resources" is crucial. The tutor program is within the Sapporo Breweries DNA as an initiative for new employee growth, tutor growth, on-site growth and for the company's growth as well. It is recognized as a program that needs to be continued and developed.
TOPICS
"Open recruitment training" for shaping their own careers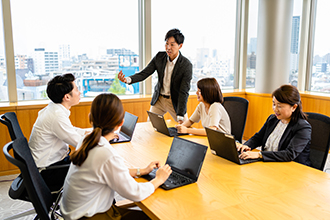 Grasping the opportunity to overcome one's own issues
At the beginning of the year, we conduct a questionnaire on the intranet regarding training themes that we would like to take, and we conduct open training sessions focusing on the themes that received the most votes. This is a popular program that reaches its capacity immediately after the application period starts. Each year, several themes, such as "basic marketing" and "basic finance," are covered to encourage employees to learn. Through this program, we are trying to create a corporate culture where employees do not wait to be given learning opportunities, but rather raise their hands and go for it.
TOPICS
Toward a Universal Sapporo: the Global Resource Development Program for Coming Generation (GPC)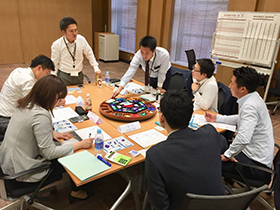 In order to nurture human resources capable of assuming responsibility for our overseas businesses
Every year we implement the Global Resource Development Program for Coming Generation (GPC).
In Japan, the program aims to improve understanding of other cultures, and strengthen negotiation and presentation skills in foreign languages through the use of native instructors. It also incorporates practical training overseas, including visits to countries such as Singapore and Vietnam where Group companies operate.
In Singapore, employees undergo training at POKKA CORPORATION (SINGAPORE) PTE. LTD., which has a strong presence in the country, visit areas with various different cultures, and communicate with local residents; in this way, the program aims to increase the output of its participants. In Vietnam, program participants engage in a variety of activities, including visits to SAPPORO VIETNAM LTD. production bases and other Japanese companies operating in the region, and exchanges of opinions with employees who work there.
Sapporo Technology Academy
Polishing skills with practical training
CS (customer satisfaction) is only attained with ES (employee satisfaction). The Technology Academy is based on this philosophy and offers more than 20 training courses with a focus on staff members related to the Sapporo beer business. Of these courses, one particularly unique course is the "Brewing Technology Training" in which participants brew five liters of beer. Participants conduct all procedures, from combining raw materials to bottling, with unique facilities that creates an experience for all five senses. This course educates participants on all aspects of beer brewing, even having handmade labels put on finished products.
Furthermore, training related to process control such as "Mechatronics Training" allow for further comprehension of increasingly complex/advanced/automated equipment and enhances problem-solving strengths. Additionally, "Accounting Training" offers accounting knowledge necessary from a business management perspective and aims to contribute toward increasing profits. This academy has had more than 7,000 graduates since it was launched 26 years ago and is a crucial factor of Sapporo quality, through its support of human resources.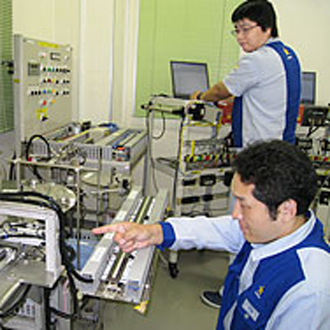 Location
10 Okatoume, Yaizu City, Shizuoka Prefecture 425-0013
Telephone: 054 (627) 3020
POKKA SAPPORO Food & Beverage
To attain the management vision of "Creating Delicious New Products That Enrich and Brighten People's Lives," initiatives that promote individual and organization growth are being implemented.
Educational opportunities related to management, strategical thinking, self-directed awareness and customer perspectives are provided, in hopes of creating new values that correspond to customer needs and changes in the environment, to give birth to anticipated results from each employee, and to also develop support measures that create team and organization results.
Career development support measures at POKKA SAPPORO Food & Beverage
Various training opportunities

Training per stage

Selection/nomination type training

Skill development training

Awareness-changing training (seven habits, career training)

Special training per work category

Self-development support

Assistance for correspondence education fees

Incentive program for qualification acquisition

Support for language learning
Sapporo Lion
Sapporo Lion aims to be a "company consisting of human resources that create results" by heightening motivation and job satisfaction through appropriate evaluation of work results according to each position and role.
Programs such as special training per work category which directly affects daily tasks, along with training per stage and self-development support are also offered. The self-development support program provides aid for correspondence education fees and for acquiring qualification. This will aid in the acquisition of expert knowledge and techniques, which will reinforce skills and hospitality mentalities to cultivate employees that can respond to customer needs.
Career development support measures at Sapporo Lion
Training per stage

Manager leadership training

Branch manager training

Head chef training

Training per work category

Service trainer coaching

Food preparation practical training

Practical training for various tasks, etc.

Self-development support programs

Support for qualification acquisition (sake taster, shochu taster, sommelier, balloon fish preparation, restaurant service technician, etc.)

Assistance for correspondence education fees
SAPPORO REAL ESTATE
Programs that aid in the acquirement of public certification, including qualifications beneficial to work and other special qualifications necessary to be a "real estate professional," are available with financial backup from the company for necessary fees.
Examples of work undertaken by employees who have acquired qualifications via this system
| Qualification | Business role | Example |
| --- | --- | --- |
| 1st-class Kenchikushi (architect) | Technology | Planning buildings, management of designs and construction, etc. |
| Real estate transaction agent | Tenant sales | Explaining essential points related to buildings when signing lease contracts, etc. |
| Land and house investigator | Property administration | Registration of properties, boundary demarcation, etc. |
Sapporo Group Logistics
Sapporo Logistics ★ Human Resource Development University (commonly known as "Logi Daigaku")
In this era of severe changes in the logistics environment, we consider the development of human resources to be one of the most important issues, and have been operating Logi Daigaku since 2019 with the aim of developing and nurturing human resources to promote logistics reform throughout the Group. Every year, a total of 66 people from various departments, not just from the Logistics Division, from Group companies participate in the course. At Logi Daigaku, we provide opportunities for a wide range of activities, from acquiring basic knowledge of logistics to raising issues based on SCM that lead to business strategies. It is a place to think more deeply about logistics through interaction and friendly rivalry among students.
Based on the principle that "logistics is management itself," open seminars with keynote speeches by invited lecturers from outside the company are held on a regular basis, and a large number of people from management and across the value chain actively deepen their learning every day.

Health and Productivity Management
Health management initiatives
The Sapporo Group launched its Health Management Project in 2017, and have been making efforts toward reinforcing the health management promotion structures and foundations for boosting employee health awareness under the Sapporo Group Health Creation Declaration.
Thorough encouragement is made toward the rate of regular health check-ups and the emergency treatment follow-ups, with the goal of 100% participation every year. In addition, interviews with industrial physicians or public health nurses are conducted for employees with issues in their check-up result to promote improvement of behavioral habits.
Furthermore, together with executives, we are promoting various measures to change the employees' health consciousness and behavior. Since the start of our health management efforts in 2017, the smoking rate, sleep rate, exercise rate, and life-style related disease health checkup rate have improved. The Sapporo Group believes that the goal of health management is to address management issues such as presenteeism and absenteeism, as well as improve engagement, which will lead to human resource development, improvement of attractiveness as a place of work, and improvement of the brand. Moving forward, we will continue to develop health measures that will lead to the well-being of stakeholders.

See here for participation ratio for health check-ups
Employee safety and health
The Sapporo Group complies with the labor laws and regulations in the countries in which it operates; it also carries out appropriate management of working hours and working conditions, in line with collective labor agreements and employment regulations. In addition, in order to safeguard the safety and health of its employees, the Group is seeking to reduce excessive working hours.

Executives of each Sapporo Group company monitors and supervises health and safety practices at the Group Sustainability Committee held twice each year.
Sapporo Group Health Creation Declaration
The Sapporo Group launched its "Health Creation Declaration" in August 2017, with the belief that mentally and physically healthy Group human resources result in the creation of happy employees, their families, and companies.
The Group will continue its activities toward health promotion, to attain the Group Long-Term Management Vision "SPEED150."
Sapporo Group Health Creation Declaration
Initiatives to promote health of employees, who are the bearers of businesses, are implemented, which in turn leads to the Company's growth.
Healthy employees contribute to customer physical and mental health and happiness through the business areas of "Alcoholic Beverages," "Food," and "Soft Drinks."
Proactively making efforts toward health will create an attractive workplace and leads to sustainability as a company.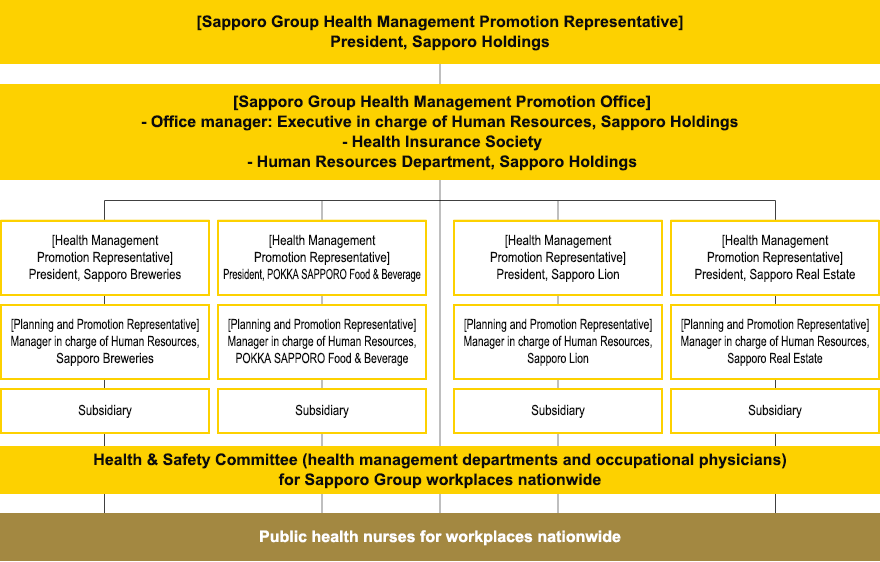 Since 2020, we have appointed "health ambassadors" to promote health in a more accessible manner; their role is to increase the frequency of health-related topics in everyday conversation.
Medium-Term Health and Productivity Management Plan (2019-2022)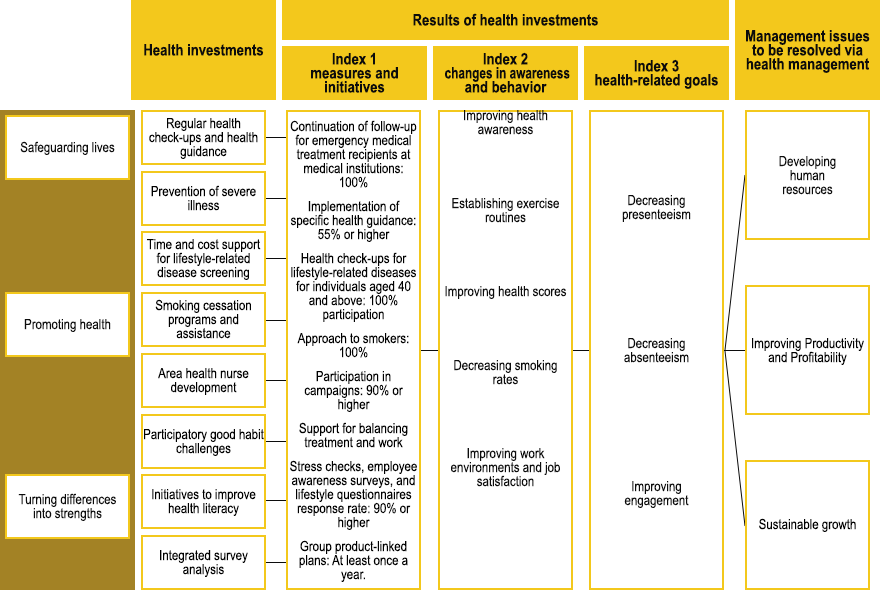 2022 target values
Percentage of employees requiring emergency treatment who participate in follow-up treatment
100%
Percentage of employees aged 40 or over receiving lifestyle-related health check-ups
100%
Average number of steps taken per day
Men: 9,200 steps
Women: 8,300 steps
Percentage of employees who regularly exercise for 30 minutes or more, twice a week or more
Men: 39%
Women: 35%
Percentage of employees who get enough sleep
90%
Percentage of employees who skip breakfast
15% or less
Percentage of employees who smoke
12% or less
Investment in health
In FY2021, SAPPORO HOLDINGS and four of its operating companies invested approximately 92 million yen in periodic medical checkups, subsidies for lifestyle-related disease screening, workplace stress surveys, occupational health nurses, and health e-learning.
Changes in employee productivity loss
Employee productivity loss in 2021 per employee of SAPPORO HOLDINGS and four of its operating companies calculated from the sum of productivity loss due to absenteeism and presenteeism improved by approximately 9,200 yen from 2020, and employee productivity loss due to presenteeism in 2022 improved by approximately 96,000 yen from 2021 (employee productivity loss due to absenteeism will be calculated for 2022 using a salary of 5 million yen as the average).
Medical expenses
For Sapporo Beer Health Insurance Association members, medical expenses per member, including dependents, decreased 10,387 yen by 142,639 yen in 2019 and by 132,252 yen in 2020 (Health Scoring Report, Ministry of Health, Labour and Welfare).
TOPICS
Sapporo Group, Certified as an excellent health management corporation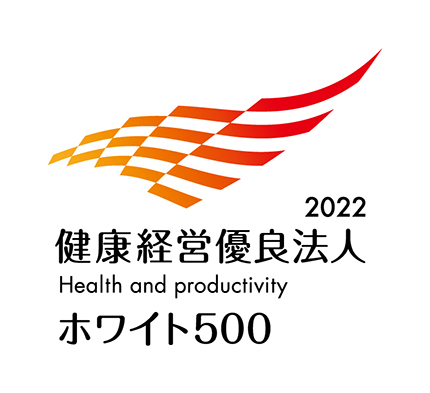 In 2022, SAPPORO HOLDINGS, SAPPORO BREWERIES, and POKKA SAPPORO Food & Beverage received the "Excellent Enterprise of Health and Productivity Management (White 500)," and SAPPORO LION was certified as an excellent corporation for excellent health management. Yasuma Co., Ltd. received the "Health management excellent corporation 2022."
SAPPORO HOLDINGS and SAPPORO BREWERIES (White 500 for six consecutive years: 2017-2022)
POKKA SAPPORO Food & Beverage (five consecutive years: White 500 from 2018 to 2022)
SAPPORO LION (five consecutive years: White 500 from 2018 to 2020)
YASUMA (six consecutive years: 2017-2022, Bright 500 in 2021)
Furthermore, initiatives such as campaigns to promote exercise and healthy eating habits and measures to improve participation in lifestyle-related disease check-ups and to promote anti-smoking measures with health insurance society cooperation are also being implemented. The certification this time was based on strategic approach to employee health from a management perspective.
The Sapporo Group continues to make further efforts to improve the wellbeing of its employees.
Regular health check-ups
At the Sapporo Group, so that our employees can work healthily and safely, every year we hold regular health check-ups for our employees in line with the Industrial Safety and Health Law; for employees at high risk of developing health-related issues, occupational physicians, public health nurses, and other health care workers provide individualized aftercare. 100% of our employees take the regular health check-ups, and 100% of employees requiring emergency treatment participate in follow-up treatment.
Dental health
Sapporo Beer Health Insurance Association provides an environment for free dental checkups. Furthermore, educational materials and videos on the impact of periodontal diseases on systemic health are available on the intranet.
Lifestyle-related health check-ups (cancer screening)
For employees aged 35 and over, we also hold lifestyle-related health check-ups (cancer screening) with the aim of catching cancer in its early stages; Group companies and the Sapporo Breweries Health Insurance Society provide subsidies for the check-ups. With regard to gynecological examinations, to employees of all ages we both recommend participation and provide subsidies. In the same way as the regular health check-ups, the time taken to undergo the examinations is treated as normal work time. We regularly communicate information regarding the difference between regular health check-ups and lifestyle-related check-ups; in addition, for those who have not participated in the lifestyle-related health check-ups, the Health Management Promotion Office, regional labor and health management representatives, and workplace superiors repeatedly encourage participation. Last year, we issued questionnaires to employees who had not participated in lifestyle-related health check-ups, with a view to understanding the reasons why and implementing countermeasures.
Going forward, we intend to continue improving participation rates in lifestyle-related health check-ups with the goal of identifying serious illnesses as early as possible.
Mental health
At the Sapporo Group, in order to promote mental health and stability, every year we carry out stress checks, and provide consultations held by occupational physicians, clinical psychologists, public health nurses, and other mental health experts.
We have established internal helplines so that employees who have health concerns can contact public health nurses; we have also established third-party telephone helplines that can be accessed by employees and their families 24 hours per day, as well as third-party helplines that can be accessed via the Sapporo Breweries Health Insurance Society website; in this way, employees can access all manner of consultations via both telephone and the internet.
In 2020, we started a new survey that integrated employee awareness survey, stress check, and health survey. Through a complex analysis that includes the causal relationship between the survey results, environmental factors, and lifestyle, we will link this survey to the planning and implementation of various measures aimed at creating a work environment.
No-smoking strategies
Smoking has a significant impact on health and labor productivity not only for the smoker themselves but also for second-hand smokers. The Sapporo Group regards smoking control as a priority issue and is continuously working on it. The smoking rate has been decreasing year by year, and the average smoking rate of Sapporo Holdings and the four operating companies declined by 2.5% from 2020 to 2021. However, it is still higher than the target value of ≤12% by 2022, and it is necessary to further accelerate smoking countermeasures.
At the Sapporo Group, in 2019 we began closing smoking areas on Swan Day (the 22nd day of every month; Swan Day is a monthly no-smoking day promoted by the Tobacco Control Medical-Dental Research Network); we have also resolved to implement a smoking ban during working hours at our business companies from January 2022. To begin with, since July 2020 smoking has been banned during working hours at the Sapporo Group Head Office building; since January 2021, smoking has been banned in company cars used by our sales departments. Our goal is a gradual implementation of no-smoking measures across all our workplaces.
Since 2019, the Sapporo Breweries Health Insurance Society has provided fully subsidized online smoking cessation programs. Participants in online smoking cessation increased by 3.8 times in 2020 compared to 2019. In 2021, a new program was added to the online smoking cessation program to make it fully subsidized, and a new cashback program for smoking cessation outpatient was launched to strengthen smoking cessation efforts.
From 2020, our health management representatives and health ambassadors attend scientifically based workshops regarding the risks of passive smoking, and the benefits of giving up smoking. Various information on passive smoking, and advantage of smoking cessation is shared and utilized within our group companies to promote smoking cessation.
Improving health literacy through e-learning
We provide e-learning opportunities for executives and employees on subjects such as women's health, diet, nutrition, drinking, and smoking.
Measures to promote healthier daily routines
Daily habits are closely related not only to mental and physical health and presenteeism, but also to healthy life expectancy. The Sapporo Group has developed participatory initiatives to promote mental and physical health in the workplace, to provide opportunities for people to form healthy habits that will extend their healthy life expectancy, and to improve their health literacy.
The 2021 Walking Campaign was held twice in the spring and fall, with a total of 1,500 participants. In 2022, more than 950 people participated in the spring campaign alone.
The annual "Lifestyle Improvement Challenge Campaign" is a participatory initiative in which participants select a course that can help them form their preferred habits. In 2021, each participant chose one course from a total of seven courses: three courses related to physical fitness (walking, radio calisthenics, and elimination of back pain and stiff shoulders), two courses on dietary habits (breakfast essentials and a vegetable-rich diet), a course for smoking cessation, and a course on non-alcoholic habits. A team-oriented system was implemented to revitalize communication in each organization, and approximately 4,000 participants, consisting of the executives and employees of the Sapporo Group, participated in the campaign. In the post-event survey, 80% of respondents indicated that their health awareness had increased or somewhat increased, and another 80% indicated they were able to take action every day or 3-5 days a week. In 2022, one more course (on daily lemon intake) was added to the courses related to dietary habits, bringing the total to 8 courses. More than 3,730 executives and employees of the Sapporo Group companies are taking part in the campaign.
We conduct various disease prevention activities such as holding lectures for Sapporo Group employees, disseminating health information based on scientific evidence on the intranet, and raising awareness via the website and newsletter of the health insurance association.
As a result of these efforts, the percentage of Sapporo Group employees who exercise for at least 30 minutes per day, twice a week, and the percentage of employees who have already made efforts to improve their lifestyle are increasing every year.
We will continue to incorporate the results of regular health checks, workplace stress surveys, and employee attitude surveys, investigate cause-and-effect relationships, and implement the PDCA cycle, which will lead to the next measures.
Initiatives for proper drinking practices
The Sapporo Group has established the Basic Policy and Action Guideline for Proper Drinking and is enacting measures which include prevention of drinking under the age of 20, holding seminars on proper drinking for university students and businesses, and thoroughly implementing regulations regarding advertising/promotion and labeling.
To promote responsible drinking, SAPPORO HOLDINGS offers an annual e-learning program for employees of SAPPORO BREWERIES and SAPPORO BREWERIES Group companies. The participation rate was 98.5% in 2021 and 99.9% in 2022.
SAPPORO HOLDINGS and group business companies implement annual drinking surveys (AUDIT), as an opportunity for executives and employees to gauge how much alcohol they consume. Approximately 3,000 employees provided responses for the Alcohol Use Disorders Identification Test (AUDIT) in FY2021.
Workshops were held on moderate drinking for health management representatives and health ambassadors. We made, and utilize videos for brief intervention instructors such as public health nurses.
Membership in the KENKO Kigyokai
Through activities aimed at facilitating corporate health management, KENKO Kigyokai (corporate wellness association) enables companies to transcend their boundaries and share issues and solutions pertaining to the promotion of corporate health management. SAPPORO HOLDINGS is a member of the KENKO Kigyokai and takes active part in its activities. We will continue to strive for both corporate health management and social well-being.
Sapporo Breweries
The Sapporo Breweries Health Creation Declaration
SAPPORO BREWERIES holds 'Health and Safety First' as a prerequisite to corporate activities. All employees are encouraged to take concrete action toward this, and ongoing enhancement of these actions are being made for increased values for customers.
The direction of all company health and safety practices are based on the SAPPORO BREWERIES Health Creation Declaration and constituted as the "Health and Safety Activity Guidance" by the labor and management.
Health and safety activity plans are annually constituted and implemented at each company in accordance with the above Guidance for the health and safety of all employees and zero occupational and traffic accidents. Activities are reviewed by reflecting on the past six months.
In the event of an occupational accident, confirmation of the accident status at occurrence, identifying causes and proposal of measures are swiftly implemented across the organization, to prevent similar hazards in other business operations.
Initiatives and statuses are shared regularly at the "Safety and Health Committee," which consists of representatives from the company and the labor union, and discussions are made to ensure proper implementation of the Health and Safety Activity Guidance.
In addition, SAPPORO BREWERIES is a member of the "Food Industry Labor Conference," which is run by the Junior Executive Council of Japan. SAPPORO BREWERIES works to resolve labor issues using information regarding the food industry shared at these conferences.
The 2022 Health and Safety Activity Guidance
Continued health and safety practices will be promoted in branch offices and the workplace based on the "Health and Safety First" motto and to "ensure the health and safety of workplaces for the health and safety of all colleagues to create an environment that brings out the maximum potential of all employees." These activities will be widely shared to employees to enhance the awareness toward health and safety in branch offices and workplaces.
Promotion of 5S and its activities will be developed as a foundation for health and safety.
Basic analysis of branch offices and workplaces based on actual statuses and trends including Hiyari Hatto will be conducted for proactive initiatives that incorporate various ideas. Furthermore, active provision of information and reminders will be implemented throughout the company with cooperation from both the head office and headquarters, to enhance awareness within the organization and between each employee.
Branch office and workplace health and safety meetings will be held regularly to share and deliberate various measures with the goal of enhancing initiatives.
Health and safety activities in all workplaces will be promoted, between Sapporo employees and in all related and cooperative company employees as well.
In the event of an occupational accident, thorough deliberation will be made between branch offices and workplaces to propose countermeasures. These countermeasures will be implemented without fail to prevent recurrences. Horizontal networking will be conducted between workplaces to prevent recurrences in other locations.
Initiatives promoting prevention of occupational hazards and also prevention of accidents during commuting will also be implemented.
Initiatives toward occupational health issues will be actively implemented to maintain and enhance physical health. Furthermore, other issues such as that in mental health will continue to be implemented with cooperation from industrial physicians and EAP companies.
System for Safety and Health Management
Even before stress checks were made mandatory, Sapporo Breweries utilized EAP services from specialized external organizations to provide care for the mental health of its employees. As such, the company practices care activities from two angles: "self-care," which is carried out by the employees themselves, and "line care," which is implemented by workplace managers. With regard to self-care, training takes place for employees once a year, during which they are encouraged to carry out self-diagnosis, recognize the symptoms of stress, and understand how to cope with them.
Line-Care Study Sessions for management level employees, and regional operation site observations by special external staff have been conducted.
Mental health care will continue to be promoted within the company with help from in-house and external collaborators for a lively and comfortable workplace and to maintain the mental health of each employee.
*EAP (Employee Assistance Program): An employee support program to improve and maintain corporate productivity and spirit by aiding mental health care in the workplace through early stress detection and issue-resolving programs.
Initiatives promoting communication in the workplace
Mental health and physical health are directly related to employee productivity and have a significant impact on engagement. We regard the reduced sense of unity in the workplace due to a lack of communication stemming from an increase in telecommuting and the impact of reduced physical activity on mental and physical health as important issues. We hold 1-on-1 meetings (supervisors with subordinates) to revitalize communication, as well as seminars for managers on how to implement and utilize 1-on-1 meetings for human resource development and organizational revitalization. We held seminars on psychological safety in 2021 and 2022. Aside from their use for online meetings, IT tools including chat and call functions were actively used and recommended for everything from daily conversations to cross-organizational communication. Additionally, "Thanks Points" were introduced for expressing gratitude, as well as pulse surveys for reporting on daily physical condition. Outstanding initiatives are publicized and rolled out on the intranet. Furthermore, internal communication expenses are paid for purposes such as improving human resource development and strengthening communication between supervisors and subordinates.
Since 2020, communication has been assessed in terms of work engagement, peer support, and the environment/conditions in the company and the workplace. For three consecutive years in 2020, 2021, and 2022, the deviation of the three items improved. However, we continue to see an issue in the lack of communication and support for high-stress individuals in the context of increased telecommuting. Furthermore, we will continue to analyze factors based on the results of other survey items and interviews and to implement the PDCA cycle to further explore new forms of communication during and after the coronavirus pandemic.
Shift toward healthier workplace environments
Lifestyle habits such as exercise, diet, alcohol consumption and smoking significantly impact presenteeism and absenteeism. At SAPPORO BREWERIES, the improvement of lifestyle habits that cause lifestyle-related illnesses and mental disorders is a challenge. With the aim of creating a healthy workplace where employees can work vigorously, we are promoting participation in e-learning and behavioral habit-improvement measures related to health at all of our business locations nationwide. As a result, the percentage of employees who have already taken steps to improve their lifestyle habits (total of those who have worked for less than 6 months and those who have worked for 6 months or more) is increasing year by year, and the smoking rate is decreasing by 2% per year. On the other hand, since the outbreak of the new coronary disease, the "percentage of employees who walk or engage in equivalent physical activity for more than 60 minutes per day" has decreased in organizations with many telecommuting employees, and this has become a new issue. As a result, we have made exercise a priority and strengthened our efforts to encourage participation in health actions. In addition, information useful for mental and physical health is posted on the intranet, and materials and videos of study sessions are available for anyone to view.
In 2020, more than 1,500 employees of SAPPORO HOLDINGS and SAPPORO BREWERIES participated in teams in activities aimed to habituate healthy behaviors, which were organized by the Sapporo Group. The number of participants reached 1,650 in 2021, and in 2022, team leaders were set up at each workplace to promote communication, and more than 1,670 people participated. Approximately 490 people participated in the Health Insurance Society's Walking Campaign in the fall of 2021 and 640 people participated in the spring of 2022. In 2022 "Percentage walking or equivalent physical activity for more than 60 minutes per day" improved by 2% from 2021. However, a relationship between the percentage of people who are habitual exercisers and stress tolerance in the workplace has been observed, and further improvement of daily physical activity, and measures to increase the number of people who usually engage in physical activity are needed. The smoking rate has also not reached the target of 12%. We will promote measures to deepen understanding of why healthy behavior is necessary, as well as ongoing efforts to improve the health of the workplace environment.
Concrete responses to industrial accidents
There were two accidents in 2020 which required leave from work: one was a "stuck or caught in a machine" accident, and one was an "other (working under UV lighting)" accident.
In light of these accidents, the Sapporo Group verified the conditions in which the accidents occurred, standardized work processes, and carried out "risk assessment for getting stuck or caught in machines"; the Group also investigated the UV lights-out functions of clean benches at all its plants, installed warning signs, and implemented injury risk KYT.
Information regarding the two accidents was immediately shared among all plants, and risk assessments were carried out at each workplace to prevent similar accidents from reoccurring; employee education and training programs are currently being implemented.
Contributing to health through the breeding technology of SAPPORO BREWERIES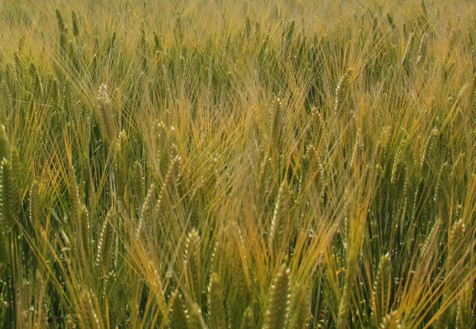 Since its founding in 1876, SAPPORO BREWERIES has been committed to "using only the finest ingredients to make delicious beer" and has been breeding its own barley and hops.
Using this breeding technology, we developed and registered a glutinous edible barley variety called "Mochiriboshi" (2011), a type of dietary fiber rich in β-glucan. Due to its high fiber content, a staple food such as barley rice can also be an excellent source of dietary fiber. Saitama Prefecture, where "Mochiriboshi" is cultivated, was selected as the designated production area for this barley variety (2021).
POKKA SAPPORO Food & Beverage
POKKA SAPPORO Food & Beverage Health Creation Declaration
For POKKA SAPPORO Food & Beverage to be a strong and good company for our employees, their families, and our customers, it is vital that we all take care of our health.
It is only when we are healthy and full of energy that we can continue to generate new "delicious tastes." If we possess an abundance of dynamism, then the products and services we provide become more appealing. Let us become a strong and good company, and so create happiness both for ourselves and our customers.
At POKKA SAPPORO, we have defined our management vision as "continuing to generate new delicious tastes, which add color and brilliance to our daily lives." In order to realize this vision, we believe the health of our employees is paramount, and we therefore strive to maintain and improve both the physical and mental health of our employees.
In addition to the introduction of flextime, teleworking, and work-interval systems, we also actively provide employee-focused support, such as the establishment of individually-tailored consultations and rules. We are also engaged in the creation of opportunities for all Group employees to experience first-hand and become aware of the links between their health and our products.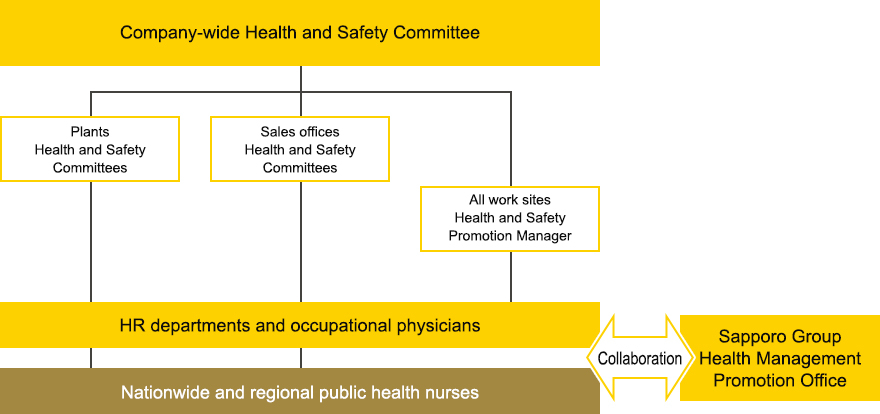 2020 Action Guidelines
We will promote awareness of and activities aimed at contributing to employee safety and health, based on our Health Creation Declaration.
As far as the Group's initiatives to safeguard lives, promote health, and turn differences into strengths are concerned, we will provide support and make proposals from the unique perspective of a food and beverage company, and thereby contribute to the maintenance and improvement of the health of all Group employees.
Unique POKKA SAPPORO initiatives
Experiencing the power of lemons through bone volume measurements
At POKKA SAPPORO, we have a number of products in our line-up that contain lemon; our employees, too, actively incorporate lemon in their everyday diets.
In 2022, the measurement event was expanded to both Tokyo and Nagoya headquarters. We have deepened understanding and awareness of "the power of citric acid in lemon to support bone health." The average bone mass for all ages was 105.0%, exceeding the average of 100% for all ages.

Strengthening health support during COVID-19
At POKKA SAPPORO, for a long time we have provided employees who are returning to work after long-term recovery leave or who suffer from chronic illnesses with staged work reintegration; through regular consultations, the employees themselves, their superiors, occupational physicians, public health nurses, and the Human Resources Department establish a shared awareness of their condition, and the company endeavors to create an environment in which they can work with a sense of satisfaction and without overexerting themselves.
In recognition of these initiatives, we received the Silver Award 3 years in a row for at the 2021 Gan-Ally-Bu (Cancer Ally) Award.
COVID-19 has drastically changed our lifestyles, but it has also greatly affected the way we work. Moving forward, in proportion to the increase in telecommuting, we must work toward the reduction of communication difficulties that hamper interpersonal relationships in the workplace, and reduction of anxiety caused by decreased physical activity will lead to improved productivity and accident prevention.
We hold 1-on-1 meetings (members and superior) to revitalize communication and conduct training for members and managers. We also enacted a camera-on communication policy during online meetings, and conducted face-to-face communication for transferees and new employees, and developed good practices within the company.
Furthermore, we carry out a lifestyle-related improvement challenge campaign to encourage employees to incorporate healthy habits by participating in the workplace as "one team." By encouraging each other and completing tasks, we are helping to foster a sense of unity in the workplace.
In addition, bone density measurements have been taken during health checkups, an effective approach to creating a topic.
Furthermore, in 2022, we hold the Idea Relay "Hirameki Shokutaku Relay" as an initiative challenge for all employees to eat healthier, and to further deepen their understanding of healthy dietary habits. Under the slogan of "health management that can be talked about," we encourage employees to set one goal for each employee and personalize their own health through familiar foods.
The numbers improved in the areas of support from surroundings and environment and conditions at work and at the company from 2020 to 2021. In 2022, we maintain improved conditions. Furthermore, we are sharing the results of the integrated questionnaire analysis, including employee awareness surveys and lifestyle surveys, with managers, industrial physicians, and public health nurses to identify issues and develop measures to resolve them. In particular, we have begun to visualize motivation and working hours to create an environment in which employees can work with peace of mind.
Sapporo Lion
Sapporo Lion Health Creation Declaration
At Sapporo Lion, we want all of our employees to fully demonstrate their individuality, and to continue to be strong, to be positive, and to shine. For this reason, we are setting out our Health Creation Declaration here!
We will endeavor to engage in free and open communication
We will endeavor to engage in self-improvement
We will endeavor to maintain and manage our health
Sapporo Lion belongs to the restaurant industry, yet we also believe ourselves to be a company that alleviates stress. To this end, we have made it our mission to provide our customers with the Joy of Living.
So that we can recognize any signs of mental or physical illness among our employees at the earliest opportunity, we encourage our managers and supervisors to acquire qualifications in mental health management.
In order to combat long working hours, which is an issue in the restaurant industry, at Sapporo Lion we have established a Work Style Reform Promotion Committee. The committee seeks to prevent health issues stemming from overwork; at the same time, it aims to promote work styles that prioritize employee health, such as by including information provided by occupational health physicians in company newsletters.
Our monthly company newsletter features a column entitled "Eisei" ("Voice of Health") in which we communicate messages from occupational health physicians to our employees. Depending on the time of year, the column provides our restaurants with information on heat stroke, influenza, noroviruses, and other health-related topics from the perspective of occupational health physicians. Through such initiatives, we are working hard to improve the knowledge of our employees when it comes to preventing heat stroke at our beer gardens, and other issues.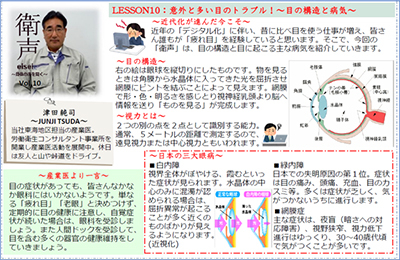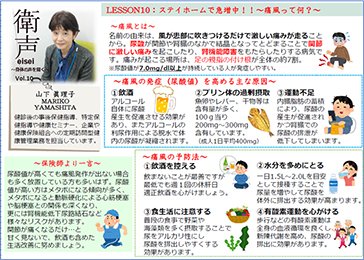 Prevention, early detection and response to stress-related diseases such as mental health problems
In recent years, a growing number of young female employees have developed mental illnesses in Sapporo Lion. The cause of mental illness in workers is "stress," and there are various factors that cause that "stress." Factors related to work stress: (1) relationships, (2) quality of work, and (3) quantity of work. Referring to the results of the annual stress check, we decided to focus on women in their 20s and 30s. We conducted a questionnaire about their career and work environment (superiors) in advance and held a roundtable discussion based on it. This meeting was exclusive to women in order to create a place where women can exchange opinions, and briefly discuss and summarize their relationships, work-related situations and environments, and individual feelings. The roundtable discussion allowed early detection of mental disorders and the results were sent to the executive meeting for feedback. Through the opinions of those in the upper levels of management in the company, we believe that reviewing work styles and improving the overlooked adverse environment will prevent the occurrence of mental illness. At the same time, this will also lead to a long-term plan which aims to achieve "zero mental disorders among young people." In addition, industrial physicians and public health nurses always provide support and interviews with workers to clarify stress factors and giving guidance for gradual improvement.
The response value of the stress check is also gradually decreasing. We will continue to disseminate not only physical information but also stress prevention measures related to mental health in the health management corner "Eisei" of the company newsletter.
Return to work after a leave of absence, balancing work and treatment
Some employees with a mental injury, illness or disorder have the desire and capacity to work but have difficulty balancing work and medical treatment, including hospital visits. That often prevents them from continuing to work or going back to work.
We aim to achieve a 100% return to work after a leave of absence by conducting thorough consultations with occupational physicians and occupational health nurses regarding the timing of return to work.
In addition, by sharing the necessity and significance of the company's and organization's efforts, we create a workplace culture that facilitates a balance between treatment and work.
We also ensure that our occupational health nurses regularly follow up with employees after they return to work.
Strengthening sustainability
To ensure the health of our customers, employees and their families, Sapporo Lion, together with our business partners, prioritizes respect for and protection of human rights as well as consideration for environmental safety throughout the supply chain in the provision of our products.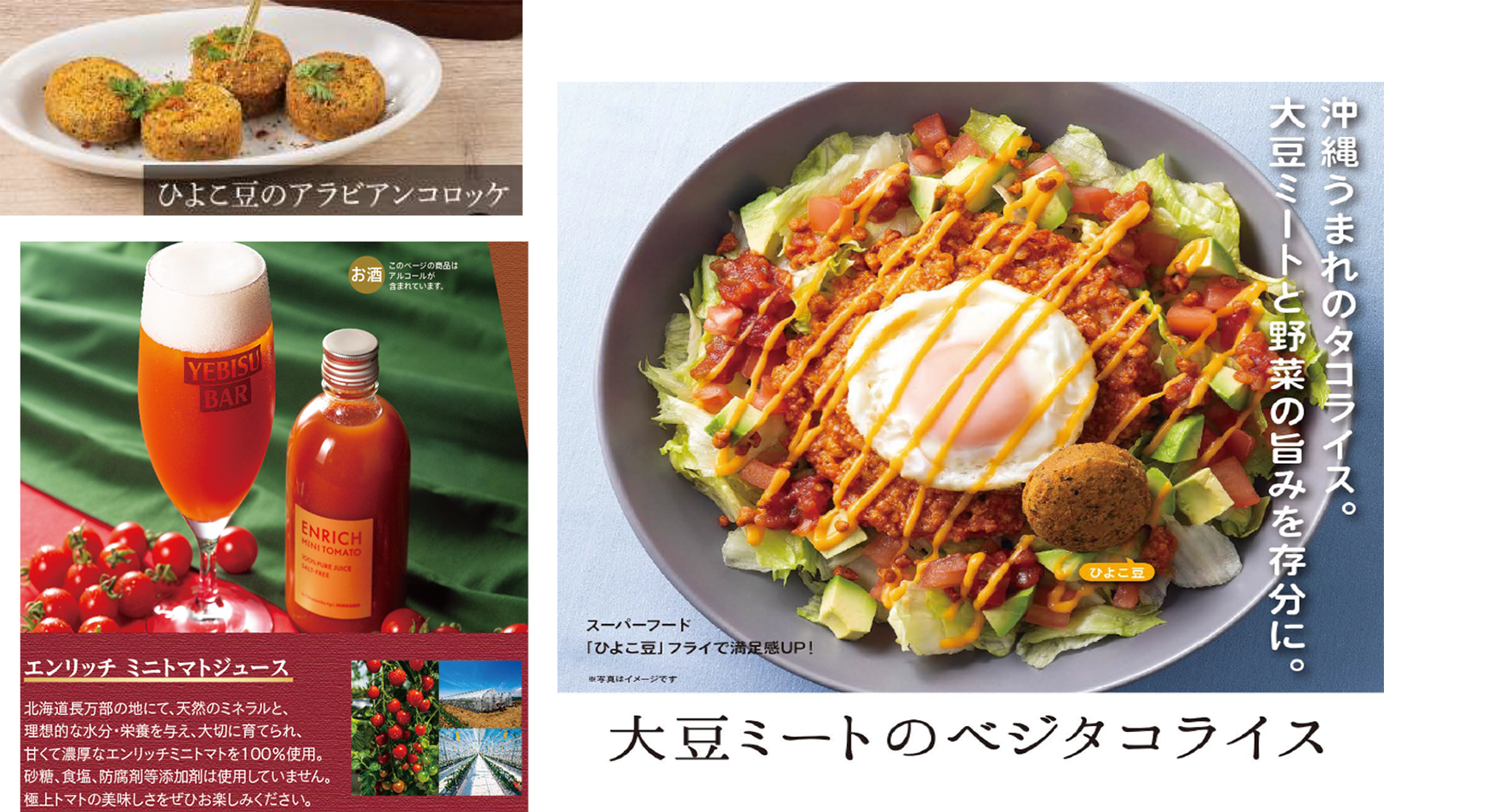 Sapporo Real Estate
Sapporo Real Estate Health Creation Declaration
At SAPPORO REAL ESTATE, our desire is for everyone to be healthy, to spend time in a rewarding manner, and to live abundant lives. In order to realize such a society, we must first ensure that we ourselves are healthy.
Let us all work to achieve a life of health and abundance.
In addition to the health improvement measures implemented by the Sapporo Group, at SAPPORO REAL ESTATE, we promote one-on-one meetings between employees and their superiors as a way of preventing overwork and of recognizing changes in physical and mental well-being among our employees.
We have also introduced flextime, teleworking, and paid leave on an hourly basis; these measures are aimed at enabling each of our employees to adopt flexible work styles that suit their lifestyles.
Every month, we convene a Health & Safety Committee formed of both company and employee representatives; discussions are held regarding working hours, workplace environments, and improving mental and physical health.
We also promote more energetic working environments and better work-life balances by sharing information via company social media, and by actively establishing environments that facilitate online communication.
Initiatives aimed to promote communication in the workplace
At SAPPORO REAL ESTATE, we are working to improve psychological safety and engagement in order to become an organization that takes on the challenge of creating future value. The foundation for these objectives is workplace communication. With the increase in remote work and online interactions, we have identified the promotion of communication as one of the most critical issues to address.
In 2021, we introduced a system of "Thanks Points." Employees give each other "Thanks Points" as an expression of gratitude and praise to increase mutual interest, communication within the organization, and motivation.
We also introduced employee profiles and internal blogging to create more opportunities for communication.
As part of our ongoing efforts to foster communication, this year, we have started experimenting with online lunch organized by members of an internal project called the Management Vision Project.
SAPPORO FIELD MARKETING
SAPPORO FIELD MARKETING: Declaration of Health and Wellness Creation
Within the Sapporo Beer Group, our activities take place on the "sales floor," which is closest to the customer.
We believe that in order to provide joy and excitement to our customers, our employees themselves must be healthy in mind and body.
We will continue to aim to be a company where everyone can play an active role in a cheerful, correct, and positive manner, armed with "energy," "health," and "smiles."
"Silver Certification" for Excellent Corporate Health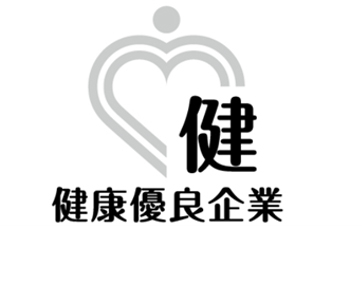 In recognition of our efforts to improve the health promotion environment, we received the "Silver Certificate" for Excellent Corporate Health issued by the Federation of Health Insurance Associations in 2022, following on from 2020 and 2021.
The entire company is working together to actively promote health management.
SAPPORO GROUP LOGISTICS
SAPPORO GROUP LOGISTICS: Declaration of Health and Wellness Creation
As stated in the management philosophy of the SAPPORO GROUP LOGISTICS, we believe that the physical and mental health of each and every employee is of the utmost importance in order to "create and provide excellent quality and valuable logistics services to ensure customer satisfaction."
We declare that we will promote efforts to maintain and improve the health of all of our employees, including those of SAPPORO LOGISTICS SYSTEMS, our subsidiary company, and our valued partners and subcontractors, with the goal of creating a workplace where they can work in good physical and mental health.
"Silver Certification" for Excellent Corporate Health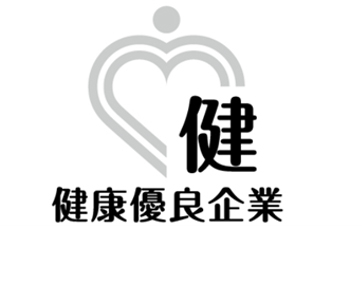 We started corporate health management in April 2021 and received "Silver Certification" for excellent corporate health in July 2022.
We will continue our health promotion efforts throughout the organization, with the goal of maintaining a healthy and vigorous work environment.
SAPPORO LOGISTICS SYSTEMS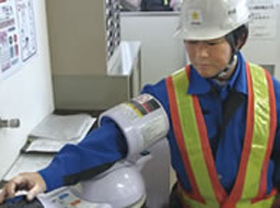 The Sapporo Group distribution department comprises four business bases that own Sapporo trucks. Of these, three have fulfilled the following evaluation criteria of the Japan Trucking Association: 1. Compliance with safety laws and regulations; 2. Accidents and violations; and 3. Proactive safety measures. As such, they have received G-mark accreditation as companies that are exemplary for safety.*
More specifically, we are engaged in measures to prevent products falling from vehicles, mandatory blood pressure checks before driving, and updating our product loading work processes.
*Companies that are exemplary for safety are accredited by the Japan Trucking Association, following fair evaluations of the safety systems they have in place. The accreditation is aimed at making it easier for consignors and general consumers to choose trucking companies with higher standards of safety, and at raising awareness of the importance of improving safety standards.
SAPPORO GROUP LOGISTICS
Declaration of Voluntary Action for the "White Logistics Promotion Movement"
In support of the aims of the "White Logistics" promotion campaign, Sapporo Holdings, LTD. submitted a voluntary action declaration for sustainable and stable logistics operations in 2019 from SAPPORO BREWERIES LTD., POKKA SAPPORO Food & Beverage LTD.
Declaration of Voluntary Action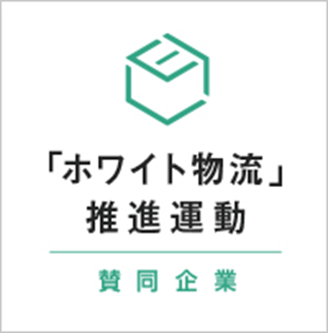 The four companies of the Group have expressed their commitment to work toward improving the efficiency and workability of logistics, focusing on "standardization of logistics operations" and "establishment of a network of Group bases."
In cooperation and coordination with our affiliates, we will strive to improve the working environment for truck drivers and warehouse workers.
Standardization of logistics operations
We have improved visibility by aligning the display position of the product code used to identify cartons at the distribution site. We will realize a more comfortable working environment for a diversified workforce, including foreigners and the elderly, whose numbers are expected to increase in the future.
Establishment of a network of group offices
In order to shorten the transportation distance from the factory base to the delivery destination, Sapporo Breweries Ltd. established a new distribution base in the Tokai area, and Pokka Sapporo Food & Beverage LTD. proceeded with a new production consignment in the western Japan area.
We will continue to review our network of bases to ensure compliance with laws and regulations and to further reduce the burden on truck drivers.
Overseas Group companies
Preventing and managing health issues
The Sapporo Group believes employee health to be of the utmost importance and, for this reason, works hard to improve the safety and health, and health literacy of its overseas employees.
Sleeman Breweries
The Health and Safety Committee is convened every month
The Personnel Department engaged in educational activities via the company newsletter and other means
Sapporo Vietnam
Employees are provided with health insurance as part of company welfare benefits, and all local employees undergo regular health check-ups once a year
The Personnel Department issues a newsletter every month with the aim of raising health awareness
Employees attend lectures presented by health care workers once a year (the lectures were cancelled in 2020 due to COVID-19)
POKKA
All local employees undergo regular health check-ups once a year
The Personnel Department shares information regarding external health-related seminars—for example, seminars on cancer
During the COVID-19 pandemic, the Personnel Department has been informing employees about telephone numbers for government-run volunteer help desks on a variety of issues, including domestic violence, household finance issues, and mental issues
Measures to combat infection
Malaria infects more than 200 million people worldwide every year; tuberculosis infected an estimated 10 million people in 2019, while 1.7 million people were infected with HIV during the same year*. The Sapporo Group recognizes the importance of promoting health on a global scale. At present, in order to reduce the health risks associated with infectious diseases, the Sapporo Group implements a variety of measures not only in Japan but across the world; these measures are outlined below. Going forward, the Group intends to further promote education regarding infectious diseases.
COVID-19
POKKA: In conformity with Singapore's national policy, POKKA is recommending teleworking, wearing face masks, and social distancing at work; it has also issued a manual regarding COVID-19-related risks entitled "PK Safe Management System for COVID-19"
The Sapporo Group's North American businesses: In accordance with national policy in the U.S. and Canada, the Sapporo Group's North American businesses are recommending teleworking; members of production departments who are required to go to their workplaces are obligated to observe social distancing and wear masks
Sapporo Vietnam: Sapporo Vietnam is implementing COVID-19 countermeasures in line with national policy. Previously, employees had their temperatures checked and disinfected their hands at plant entrances, and wore face masks; passenger numbers on shuttle buses were limited to 50% or less of their maximum capacity, while canteen tables were rearranged to maintain social distancing. At present, however, national policy is simply to "wear face masks in public places"; for this reason, Sapporo Vietnam has lifted all COVID-19 countermeasures at its plants with the exception of basic hygiene management, such as hand-washing
Zika fever and Dengue fever
POKKA: POKKA shares information regarding the causes and treatments for Zika fever and Dengue fever with its employees
Tuberculosis
Sapporo Vietnam: The company carries out regular health check-ups once a year on all its local employees, which include a chest X-ray
Rabies
Sapporo Vietnam: The company provides rabies vaccinations to non-local employees working in Vietnam
Safety and health activities
Sleeman Breweries: Health and Safety Committee convened once a month
Anchor Brewing: Safety Committee convened once a month
Sapporo Vietnam (Long An Brewery): Labor Health and Safety Meeting convened
POKKA:

Safety Committee convened once a month, and safety conditions around the workplace are checked
Emergency Response Teams receive training from external experts regarding how to use fire extinguishing equipment
Evacuation drills take place twice a year
Corporate benefits
Various corporate benefits are provided to support the lives of employees.
Along with housing support, accumulation savings, employee shareholding programs and congratulations/condolence money programs, a cafeteria program has also been introduced.
To correspond toward the changing lifestyles of employees, the program allows employees to select the support they need in areas such as "child-raising/nursing," "self-development," "health promotion," and "refreshment."
Furthermore, efforts are being made to aid employee life and financial planning.

The retirement benefits for Sapporo Breweries consist of a "corporate pension fund" (defined benefits pension plan), "defined contribution pension plan" and "advanced payment for retirement benefits."
Employees are able to select either the "defined contribution pension plan system" or the "advanced payment for retirement benefits" when receiving benefits.
As for the defined benefits pension plan, support such as regular information on investments and asset management is offered so that employees will be able to proactively construct their life plans after retiring.
Labor-management relations
Basic philosophy
The Sapporo Group offers regular opportunities for labor and management discussions on labor conditions and various human relation systems, in the Group's efforts to establish stable labor-management relations by having both parties cooperate to maintain and improve workplace conditions.
Establishing stable labor-management relations
Based on the Group's Human Resource Vision, the Sapporo Group companies believe that thorough consideration for employee safety and health is indispensable for creating a work environment where employees can work with peace of mind. We are implementing various measures to prevent occupational accidents and to maintain and improve mental and physical health.
SAPPORO BREWERIES
The Sapporo Breweries Labor Union works as a labor union for SAPPORO BREWERIES, and almost all employees participate in this union, excluding manager-level employees.
The fundamental philosophy of labor-management relations is "The company and union offer mutual respect on ideas to ensure workplace discipline, sustainment and improvement of labor conditions, anticipation of efficient task execution, and also to construct a stable labor-management relationship to realize company growth."
The labor agreement between the Sapporo Breweries Labor Union states that "The Company recognizes the union as the only legitimate negotiating body representative of employees" and that "The Company authorizes free union activities. Union members shall not receive detrimental treatment for their participation in the union and for their legitimate union activities," to ensure rights for negotiation and freedom of association.
Labor-management agreements on work hours and management discussion have been made. A negotiation system for swift and substantial resolutions exists for decisions on labor condition standards and introducing new programs, along with revision/discontinuance of programs. These decisions are made through activities such as formal union negotiations and through discussions with a special committee dealing with collective bargaining.
A management negotiation system has been incorporated and is conducted twice a year, to provide opportunities to exchange opinions, in which company and union representatives discuss topics such as management policies and content.
The Sapporo Breweries Labor Union participates in the higher-level organization, FOOD RENGO (JFU), and takes appropriate measures toward requests from the higher organization.
SAPPORO LION
In 1989, the year following the company's listing in the Second Section of the Tokyo Stock Exchange, the Lion Branch of the Sapporo Beer Workers' Union became an independent organization from the Sapporo Beer Workers' Union; today, some 30 years after its foundation, SAPPORO LION has approximately 350 members.
SAPPORO LION bases its activities on the following three pillars: creating comfortable working environments that provide job satisfaction; improving labor conditions in the pursuit of comfort and quality of life; and, creating dynamic organizations through the participation of all members. SAPPORO LION holds labor-management meetings twice a year—at the Management Advisory Committee Meeting and at the Labor-Management Discussion Meeting—when it makes recommendations regarding corporate management and communicates feedback from its members. The majority of recommendations made at the above meetings are implemented, and in this way labor and management work closely together to carry out corporate management.
The union's Mandarin Orange-Picking welfare event, which was first held when SAPPORO LION was still part of the Sapporo Beer Workers' Union, continues to be held every year on Culture Day, on November 3. Every year, the event attracts more than 100 participants, including company employees and their families, as well as company officers. SAPPORO LION also holds a variety of other welfare activities.
Work-Life Balance
Support for balancing child-rearing, nursing care, and medical treatment with work
The Sapporo Group supports the balance between childcare, nursing care, treatment and work through an easy-to-work system and open dialogue with employees.
Sapporo Breweries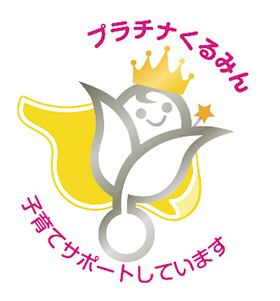 At Sapporo Breweries, we are working for continuous system expansion and promotion of use centered on our "Next-Generation Development Project," consisting of representatives of both the Company and labor unions. Based on our efforts up to the present as a top-level company that offers support in raising children, we were recognized with a Platinum Kurumin mark in 2017 by the Ministry of Health, Labour and Welfare. Presently, in order to make work and family more compatible, we promote the use of systems such as flextime and telecommuting. Sapporo Breweries continues to support and implement measures to ensure that its human resources maintain sound mental and physical health. Environmental improvements are continuously implemented to enable employees to work with high spirits while balancing their job and child rearing in our efforts toward developing an environment in which all employees can wield their full potential.
*Platinum Kurumin
Companies which have attained goals established in their general employer action plans and satisfied certain standards based on the Act on Advancement of Measures to Support Raising Next-Generation Children, may apply for certification from the Ministry of Health, Labour and Welfare (Kurumin Certification) as a "Child Care Company." The "Kurumin Mark" is proof of this certification. Furthermore, as incorporation of work balance systems and use attain a greater level, certification of Platinum Kurumin has also been launched for companies evaluated as having a high standard of activities. The "Platinum Kurumin Mark" is proof of a company with high-level initiatives.
TOPICS
In addition, Sapporo Breweries promotes initiatives that lead to the strength of the company by enhancing systems and dialogues that make it easier to work for employees with cancer.
The company has drawn up a Manual for Balancing Medical Treatment and Work to enable employees suffering from cancer and their superiors to quickly obtain information necessary for balancing treatment and work; in addition, the introduction of flexible working-styles—based on a time-based paid-holiday system, superflex, and teleworking—provides employees with an environment in which they can continue working while undergoing treatment. In 2019, Sapporo Breweries launched Can Stars, an in-house community for employees who suffer or have suffered from cancer. Can Stars works to communicate stories of its members' experiences throughout the company, and also collaborates with other companies.

In recognition of these initiatives, Sapporo Breweries received the Gold Award for two years in succession at the 2018 and 2019 Gan-Ally (Cancer Ally) Declaration Awards; these awards are hosted by Gan-Ally-Bu, a private project that addresses the issue of cancer and work. POKKA SAPPORO Food & Beverages received the Silver Award for the first time in 2019.
Providing child-rearing help through child-rearing support website
Sapporo Breweries opened its child-rearing support website in 2006. The site was revised in 2017 to foster better understanding and utilization of the child-rearing support system, encourage male employees to be more involved in child rearing, and promote better understanding by other employees in the workplace. For example, the revised site introduces separate child-rearing support measures for male and female employees and features employee comments about child rearing as well as experience-based information.
Many female employees as well as male employees are using the website, which has led to the creation of an open environment where members of the workplace can be supportive employees who are raising children.
In addition, in order to strengthen childcare support, we have been recruiting in-house childcare supporters since 2018, and 15 childcare supporters are currently counseling and distributing information.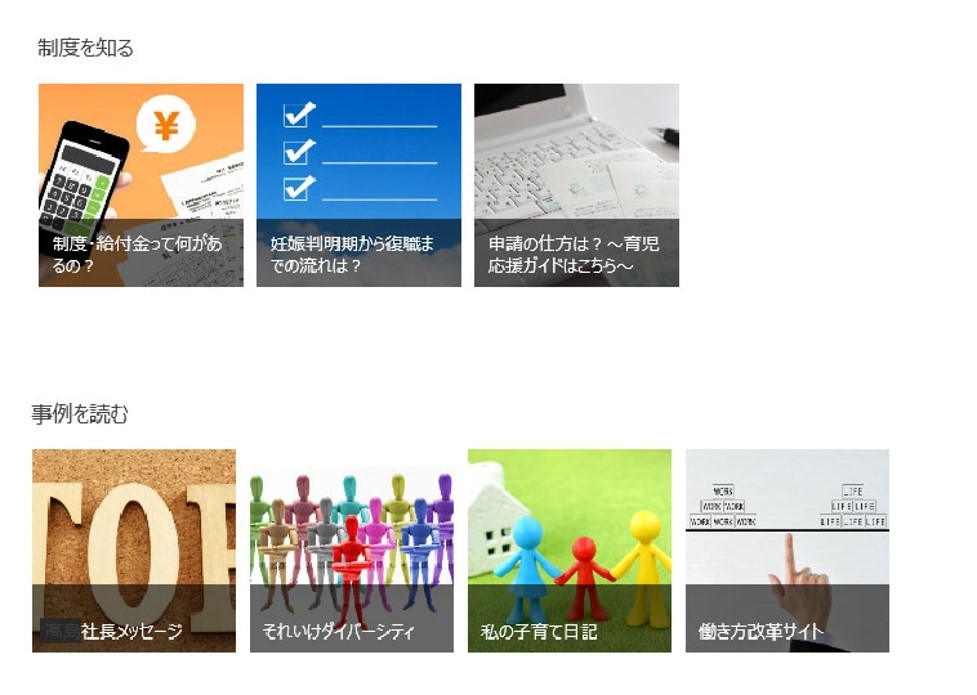 POKKA SAPPORO Food & Beverage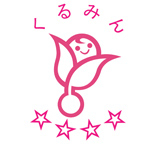 POKKA SAPPORO Food & Beverage provides reduced working hours and flexible work times for employees who are balancing child care or nursing with their work, in its efforts toward establishing a workplace that promotes work/life balance and to work with peace of mind.
In order to promote both a positive work/life balance and increased productivity, the company also implements a variety of initiatives such as flextime, teleworking, a time-based paid-holiday system, career support consultations, and encouragement for male employees to take paternity leave. In recognition of its activities, POKKA SAPPORO has received "Kurumin" certification as a company that supports raising next-generation children, and has been certified by Nagoya City as a company that supports child-raising.
Launch of the "Work Style Improvement 2020"
Sapporo Breweries
In 2017, Sapporo Breweries launched "Work Style Improvement 2020" aimed at improving productivity, physical and mental health, and promoting a fulfilling lifestyle.
Each employee will prioritize their own tasks and select options while incorporating the telecommuting system/hourly paid holiday system/super flextime system to expand work-style methods and create more private time. Furthermore, work time interval operations which ensure a minimal limit of 10 hours from closing time to starting time the next day have also started.
POKKA SAPPORO Food & Beverage
Since 2017, POKKA SAPPORO Food & Beverage has actively engaged in work style reforms; with the introduction of measures such as flextime, teleworking, and work-interval systems, the company sought to use time and space more effectively. One year later, data showed that these measures had succeeded in reducing working hours by the equivalent of a day a month for each employee.
In October 2018, POKKA SAPPORO launched Hirameki! Labo ("laboratory for inspiration"), an initiative that seeks to improve job quality.
Hirameki! Labo has raised interest in the stimuli that lead to inspiration, and has now grown into an initiative in which employees from various Group companies and even those from outside the Group participate.
Reduction of work time
Efforts are being made with human resources programs to reduce excess labor time, to correspond to various laws and regulations including the Labor Standards Law. Sapporo Breweries promotes reduction of excess labor time through its activities for work style reform. Various measures such as no overtime days, super flextime programs and telecommuting have been incorporated to create a corporate culture that efficiently enables high performance.
| | Fixed date | Target figures |
| --- | --- | --- |
| Annual working hours | 2022 | 2,000 hours |
| Average number of days with leisure | 2022 | 18 days |
Human Capital Investment for Growth and Productivity Improvement